On the Realities of Marriage
Pastor Tyler Velin interviews Pastor Paul Tripp. Part 1 of 6. For more information about Paul Tripp, please visit paultrippministries.com.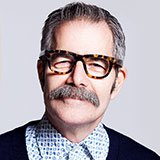 Pastor. Author. Conference Speaker. Connecting the transforming power of Jesus Christ to everyday life. For more resources by Paul David Tripp, visit paultripp.com or follow Paul David Tripp on Twitter @PaulTripp.