An Authentic Source
Pastor Michael Lawrence of Hinson Baptist Church preaches on 1 John 4:7-12.
Scripture: 1 John 4:7-12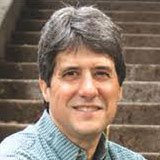 Michael Lawrence is a pastor at Hinson Baptist Church in Portland, Oregon. Michael earned his M.Div. degrees at Gordon-Conwell, and his PhD from Cambridge University in 2002. He is also the author and co-author of several books.