I wanted to share with you an exciting opportunity that God has brought into our lives. As our family has grown and as God has been growing us, Patty and I have felt a desire for our family to be involved in world missions. By God's grace, we are seeing more and more how his glory in the gospel is so valuable that it is worth being uncomfortable and doing hard things for (Heb. 10:34). We want to know this vision intimately, and we want to give that vision away to our kids.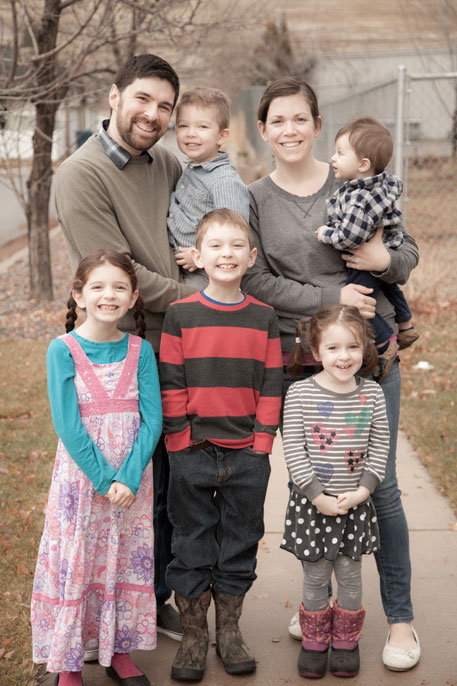 Along with this desire, God has provided an opportunity for myself and my son Nehemiah (who is now 8 years old) to travel to Uganda with Tom and Patty Maxham from March 12th-26th. Tom is a biblical counselor with Overseas Instruction in Counseling (OIC) who helps train Ugandan pastors. There is a real need for sound biblical training in Uganda as very few resources are available. Tom's past biblical counseling training has been well received by over 400 African pastors. They are immensely grateful that God is opening their eyes to the sufficiency of the Bible for all of life.
The elders at Sovereign Hope share a desire to see our church grow in support of missions. As John Piper says, "If you have pity for perishing people and a passion for the reputation of Christ, you must care about world missions." This is a great opportunity for us to take a step to increase our involvement in missions and assist Tom's gospel work in Uganda.
My role will be to take footage at the training and capture interviews and testimonials. When we get back home, I will edit together promotional videos that Tom can use to raise awareness of his work, raise support, and recruit more biblical counselors in the US to help with the training in Uganda.
Nehemiah is excited for his first mission trip. He understands that it will be a long journey and will be very uncomfortable at times. He'll be away from his mom, siblings, cozy bed, and familiar food. But our family - whether in going or supporting from home - is grateful for this opportunity to make sacrifices to serve the cause of Christ in the world.
And that's why I'm writing to you. We want to invite you to share in the blessing of giving (Acts 20:35) to the cause of Christ in the world (Matthew 28:18-20), and the growth of the gospel in Uganda. Would you please join in the work that God is doing by partnering with us?
You can participate by supporting us financially. The total estimated cost is $8,000. All donations are tax-deductible, and you can give online here or by writing a check to Sovereign Hope Church (with "Uganda" in the memo line) and mailing it to 1919 North Ave W, Missoula, MT 59801. We would ask that you would prayerfully consider making a financial donation to this goal.
The cost is high, but we rejoice in the opportunity to imitate the costly grace of Christ in restoring us to God (2 Corinthians 8:9).
Scripture tells us that unless the Lord builds the house, the laborers labor in vain. So we would also ask for prayer in these areas:
That God would be glorified throughout the process of preparing, traveling, filming, and creating the videos
For health and safety during travels and while in Uganda
That our family would grow in boldness and have opportunities to share the gospel both at home and abroad
If you would like to receive updates and view the videos once they are completed, then please contact me here. We would love to share the final videos with you!
In Christ and for His Glory,
Daniel Bourassa